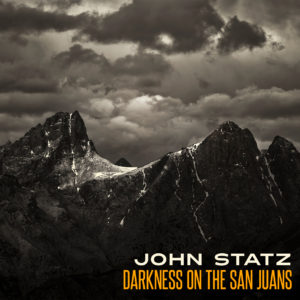 Starting today you can pre-order my new record, Darkness on the San Juans, from my Bandcamp store, out officially on May 11th!
Truth be told, friends, I got my heart broken / I broke my own heart in 2017. Ernest Hemingway once gave the advice that one should, "write hard and clear about what hurts", and so I did.
Available as a digital download, compact disc, or vinyl record*, and a purchase of any gets an immediate download of the first two singles, "Ex-Lover" and "Strong Enough".
And how great is that cover photo? Credit due to Ron Martin (https://www.ronmartinphotography.com/), a terrific photographer from Durango, Colorado. The photo is of the Needles Mountains in the San Juan Range.
Thanks all, can't wait for you to hear what I've been working on!
John
* vinyl copies will arrive later, best estimate is mid to late July