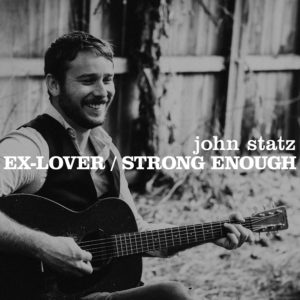 The new single (with bonus B-side) is available now! Stream and download at:
"Ex-Lover" is a new original, a sweet take on a relationship's end. (And yes, I played those trombone parts myself!)
The B-side is "Strong Enough", a Sheryl Crow cover I've been playing at shows recently, with my friend Megan Burtt joining on vocals.
Recorded these tracks in my living room at the very beginning of this year, thanks so much to my old friend Nathan Edwards for flying out from Wisconsin to engineer.
Full album coming later this spring, stay tuned!
John